6ft High (1800mm) Grange Elite St Meloir Pressure Treated Fencing - Dove Grey
Our Price
from £371.00
RRP From £459.00
You Save £88.00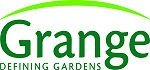 Product code - 40115046
The Grange St Meloir fencing panel is high quality, topped with an integrated trellis section. The colour fencing adds a beautiful contrast to the colours of your garden.
15 Year anti-rot Guarantee
Smart Planed Finish
Pre-Painted
Pressure Treated
Reviews

Usually delivered within: 10-15 Working Days.
Free UK Mainland Delivery*
Note: Currently not available for delivery to Offshore Post Codes.
Detailed Specification
Please note: all imperial measurements are approximate and all our Grange Fencing are made from metric measurements.
| | |
| --- | --- |
| Product Name: | 6ft High (1800mm) Grange Elite St Meloir Pressure Treated Fencing - Dove Grey |
| Height at highest point: | 1.8m (5'11') |
| Height at lowest point: | 1.65m (5'5') |
| Width of Panel: | 1.8m (5'11') |
| Thickness of Panel Cladding: | 8mm |
| Framework: | 40 x 40mm |
| Number of Batons: | 1 Central Baton |
| Treatment: | Pressure Treated |
| Colour: | Dove Grey |
| FSC Timber: | Yes |
| Matching Gate Available: | No |
Description
A great idea from Grange to paint your fences for you. The Grange colour fencing means there is no need to treat your fencing panel as the Grange colour fencing is both pressures treated and pre-painted. Just imagine the massive saving in time and money. The St. Meloir Colour Fencing panel is available in 5 colour finishes: Sage Green, Cornish Cream, Dove Grey, or Heritage Blue. This unique colouring system offers a longer life for your fence panels. This range of colour fence panels makes it ideal for all garden styles. You can also purchase as an optional extra matching posts and/or post caps or even choose posts and/or post caps in a different colour.
The Grange Elite fencing range is a high quality range of fences made from specially selected softwoods that are planed and pressure treated for a quality finish, this allows the natural beauty of the wood to show. The Grange Elite St. Meloir Fencing panel uses smart planed horizontal slats to create a fencing style that is sure to look good in any garden. The eye-shaped diamond trellis section will add a touch of distinction and elegance. The Grange Elite Range is a hugely popular range of fencing using thicker cladding and framework to make it the best fencing range on the market.
WHAT YOU WILL SAVE WITH THE Grange Pre-Painted Fencing Panels - Save 1 1/2 hours painting time per panel. Based on an average garden with a 10 Panel Run and overall saving of 15 hours. Also the cost of the paint and/or treatment.
Height - The Grange Elite St Meloir Fencing Panel - 1.8m (5'11") (At Highest point)
Width - The Grange Elite St Meloir Fencing Panel - 1.8m (5'11")
Framework - All Elite fencing panels are fully framed with thick 40mm robust framework ensuring this fencing stands firm in windy conditions, lasting longer, much longer, than its competitors. Each fencing panel comes completely pre-assembled allowing for easy installation.
Pressure Treatment Finish - Grange has a policy to protect the environment wherever they operate or source material. Grange use one of the most environmentally friendly pressure treatment systems. Pressure treatment with preservatives provides an effective barrier against insects and fungal decay. All pressure treated fencing is guaranteed for a minimum of 15 years against rot. Should any product prove faulty, we will re-supply the same free of charge.
Colour - As well as being pressure treated this fence panel comes pre-painted saving you both time and money. You will also receive a Free Sample Colour Pot should you need to touch up any small areas of the fencing in the future. There is also the option to co-ordinate you fencing panel with matching coloured posts and post caps or you can choose to have a contrasting post and post cap colour.
Timber - All our fencing is manufactured from specially selected Pine timber sourced from sustainable forests.
FSC Certified (Certificate No SGS-COC-00100) - Grange has a policy to protect the enviroment wherever they operate or source material. By buying products with an FSC label you are supporting the growth of responsible forest management worldwide.
Metpost Brand - The Metpost Brand is the Market Leader in metal post fixings. All our Grange fencing products provide you with the option to purchase Metpost fixings, where you will be guaranteed a first class product to complement your first class Grange fencing.
Established in 1868, Grange has 140 years of experience and an established reputation for quality and excellence in the fencing industry. Grange is the No1 UK supplier of fencing panels and fencing accessories. By blending modern technology with traditional skills and by sourcing the best materials from all over the world Grange bring you products that will last.
Key Features
FREE UK Mainland Delivery
15 Year Anti-Rot Guarantee
No 1 UK Supplier of Fencing Panels
Part of the Best Range of Decorative Fence Panels on the Market (See Specification Table Below)
Thicker Cladding and Sturdier Framework Compared to Competitors
Supplied Fully Pressure Treated
Unique colouring system offers longer life
SAVING in time and money
Added protection against UVA
Supplied Pre-Painted in Dove Grey
FREE Colour Sample Pot supplied for touching up
Fully Framed Panels with Integrated Trellis
Smart Planed Finish
FSC Certified
Customise with High Quality Optional Accessories
Genuine Metpost Fixing Options
Delivery
ALL DELIVERIES ARE DELIVERED TO KERBSIDE OR DRIVEWAY AND ARE FLAT PACKED READY FOR ASSEMBLY
Booking Delivery
Between 3-4 working days after placing your order you will receive a text message or email message (the latter if a mobile number has not been supplied) from our manufacturer's delivery team confirming your delivery date.
Delivery Leadtimes
The estimated delivery lead time for this product is identified on the product page above. Lead times are in working days (Monday - Friday) excludes Bank Holidays. These estimated lead times are provided by the manufacturers and are not guaranteed - due to fluctuation in demand - but are provided in good faith and are representative of delivery at that time. Some remote areas will take a little longer.
Upon Delivery
Delivery is between 7am to 7pm. Your order is delivered either kerbside or driveway and will be delivered on a 17 ton lorry (the size of a Refuse Cart). Unfortunately due to health and safety and insurance liabilities the driver will not be able to take your goods around to the back of your property but may upon request place the product at the side of the house if there are no access or restriction issues. We would not risk damaging your property whilst delivering a product to an un-safe location. Unfortunately we will not be able to go through your property.